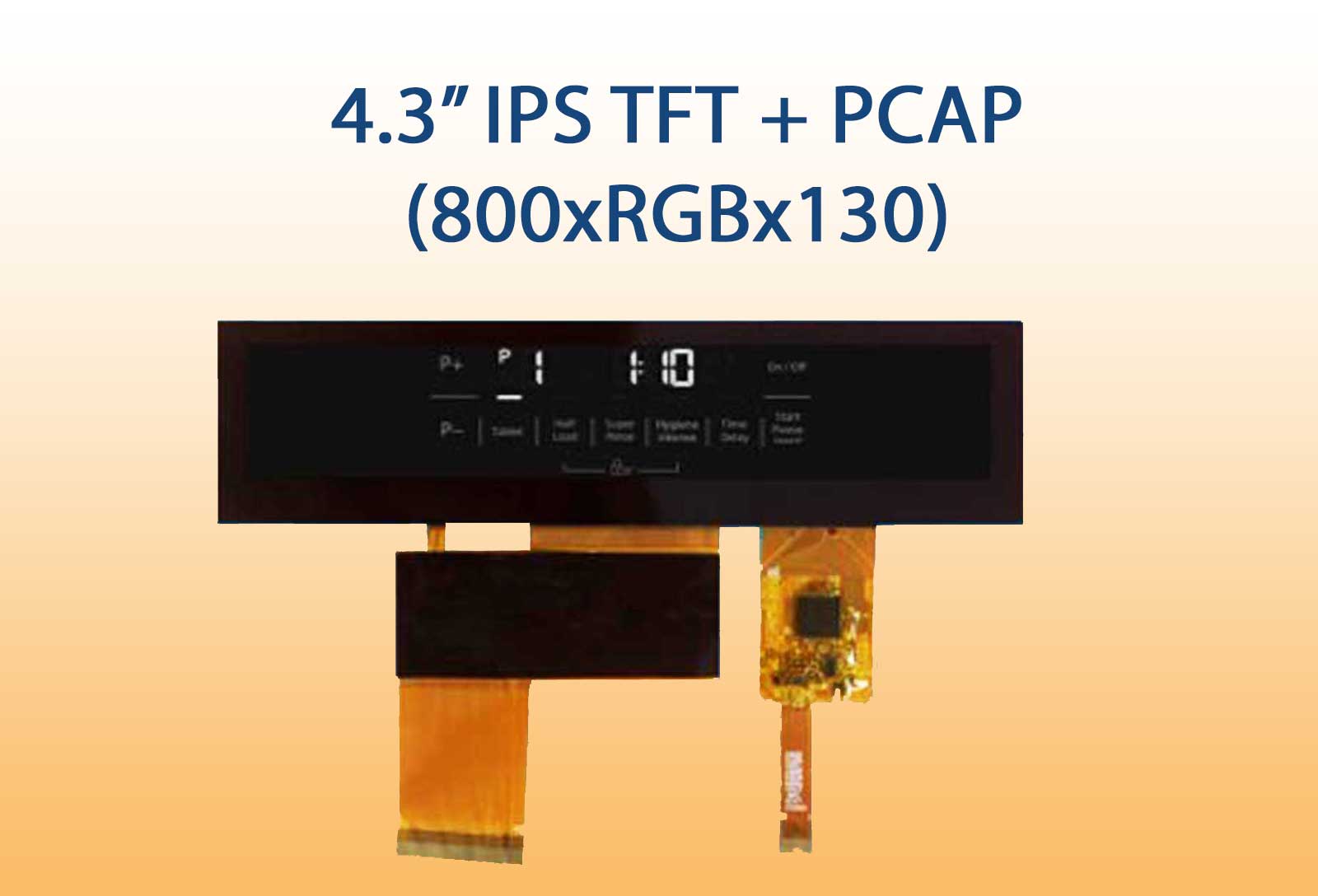 Tuesday August 29th, 2023
New Product Offering - 4.3" Bar Display
The WOSD0430T5666-128TS is our latest 4.3 inch IPS TFT Bar Display with Projective Capacitive Touch Interface. Ideal for many smart appliances and user interface designs.

Bar displays are ideal for ultra-wide aspect ratio designs including rackmount systems, settop boxes, white goods, A/V receivers, bench equipment, and various industrial controls with wide landscape orientations.

This solution includes a projective capacitive touchscreen with multiple 5-point detection for contact gesture detection and touch tracking.