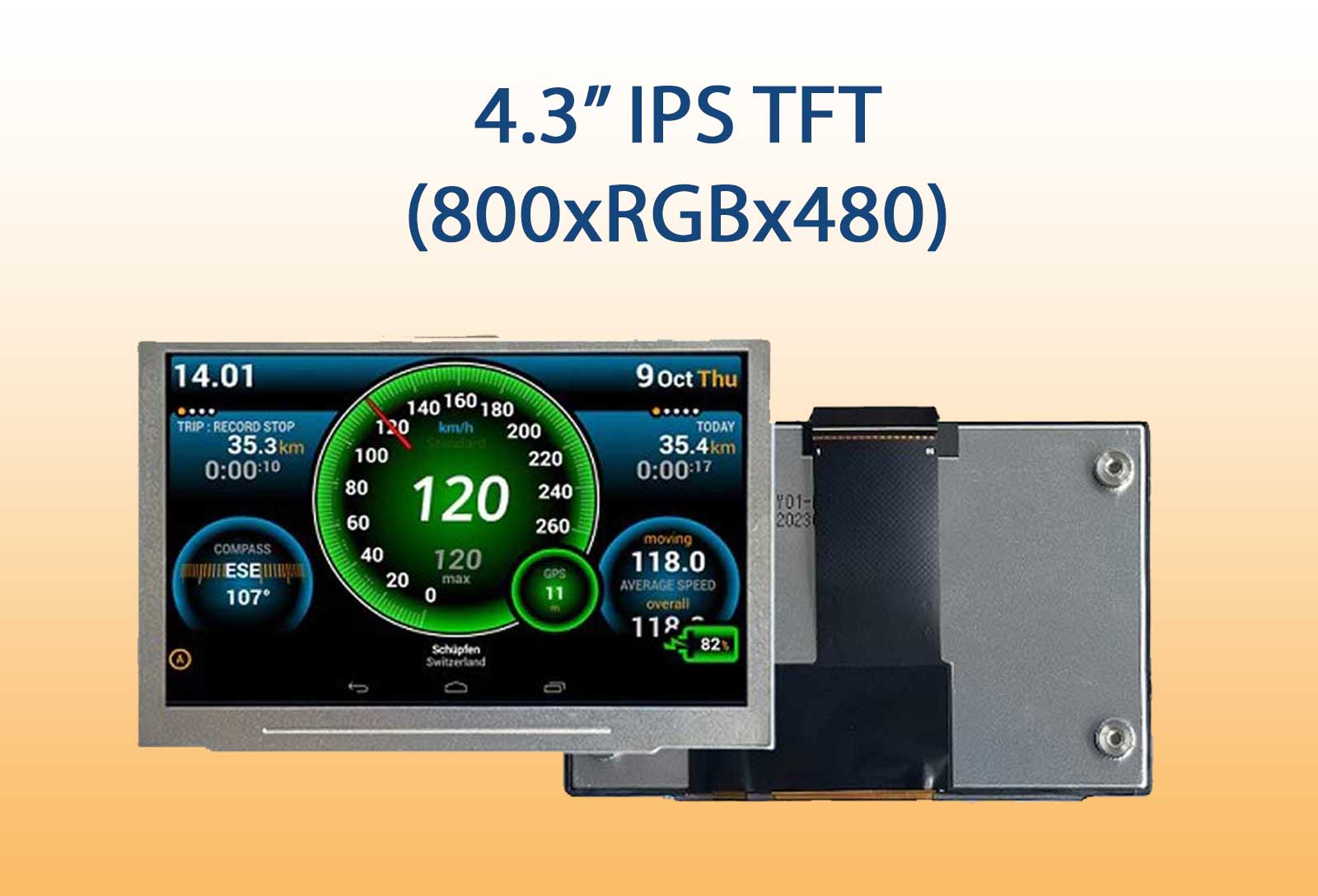 New Product Offering - 5.0" Automotive TFT
The OSD0500T5493-128 is an automotive grade 5.0" WVGA (800xRGBx480) resolution free-view TFT Display. The operation and storage temperatures accommodate automotive -30 to +85 °C ranges.

The backlight is sunlight readable at 1000 cd/m² and is rated for 50,000 hrs operation. The image is a vibrant 24-bits (16.7M color) at 1000:1 contract and 160° horizontal and vertical viewing angles.

The display can be interfaced with an RGB parallel interface using the ST72568 display driver through a 50 contact flex interconnect. This design has 4 position perpendicular rear frame mounting standoffs for system integration.